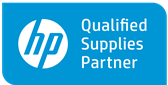 Print4™ Managed Print Technology
Most companies do not know what they spend on their printing environment. Research suggests that print production and management can be as much as 3% of total revenues. Print Management helps you understand and control what you spend by centralizing printer related activity and optimizing your printer fleet.
Our technology centralizes management of all the various pieces of a managed print program including hardware, parts, service, supplies, and software. We match your business process to the ultimate managed print solution, resulting in minimized change management and a streamlined process that provides additional soft dollar cost savings. Print4 is an ASP model that resides within a server farm at our secure Tier III, SAS70 Type II certified hosted facility that is fully staffed 24/7/365. The local Onsite Java Applet and the Discovery Java Applet utilize the latest Java 1.6v. They were intentionally constructed as applets to minimize potential corruption or intrusion within the local host's operating system.

Print4™ Discovery Demo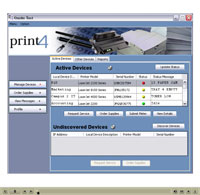 Print4™ Onsite Demo
G. A. Blanco and Sons Print4™ Managed Print Program addresses your need to gain control of your print environment. Our unique end-to-end managed print programs handle all aspects of the printer lifecycle, including hardware, supplies, service, parts, and software.