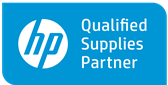 About Us
Since its inception, G. A. Blanco and Sons, Inc. has established itself as a premier distributor of Computer Supplies, Office Supplies, Computer Hardware and Peripherals, Office Furniture and Seating.
G. A. Blanco and Sons, Inc. is a 32 year old certified minority owned business incorporated and headquartered in Great Barrington, Massachusetts. G. A. Blanco and Sons, Inc. also maintains a regional sales office and warehouse in Clarksboro, New Jersey.
It is our mission to distribute our products to our many customers in a timely manner and at a fair price. Our strengths lie in the ability to service our customers in a highly proficient and professional method and to deliver our products and services at a "better than market" price. Our staff of 25 people are ready and willing to service all of your Computer, Office Supplies and Furniture needs.
G. A. Blanco and Sons, Inc. has developed and implemented many different types of E-commerce platforms to service our customer needs electronically. These platforms include web based order entry modules, EDI based document-sharing modules, as well as specialized platforms such as Ariba and Exostar.
To supply is a given, to service is a sign of excellence.