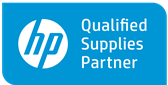 Data Center Readiness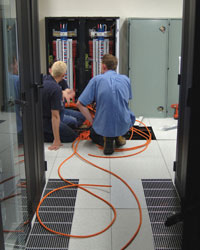 It is difficult today to read any IT or Facilities related publication that does not include information about Server Virtualization, Rapid High Density Deployments, or Consolidation initiatives. Today, more and more companies are implementing or considering these solutions as part of their continued growth and competitive requirements, to better align their IT goals with the company's strategy, or as part of a "green" initiative. Rapid Deployments, for example, means that it is possible to deploy a new system in minutes in some cases, rather than waiting days or weeks for deployment. Business requirements like these often translate into new technical challenges and requirements. Power, rack space, and cooling capacity requirements all need to be considered and understood as part of your "Infrastructure Readiness" in order to ensure success in any of these initiatives. Often times clients ignore or look beyond the ability of their infrastructure to properly support these new programs.
G. A. Blanco and Sons comprehensive line of data center-focused products enable management, efficiency, and ease of use from an IT and Facilities perspective. Our Point Solutions provide standardization and automation necessary for Energy Savings, Higher Densities, and Simplified IT and Facilities management. Please feel free to download our Infrascructure Optimization Solutions (iOS) brochure from NER Data Products and see how we can provide significant savings and efficiency gains for most data centers of varying size and density. Our proven process identifies and remediates constraints through a wide range of solutions designed to solve today's nagging infrastructure issues.
Rack Based Power Distribution
Power Protection
Cooling Solutions
Monitoring Product
Device Connectivity, Access, Control
Server Racks and Enclosures
Media Management
Installation and Integration Services