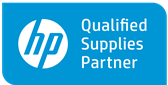 Suppliers
G. A. Blanco and Sons, Inc. buying power and vendor agreements have helped thousands of businesses, just like yours, simplify their purchasing and reduce their overall procurement costs. We want to be your procurement partner as well. Let us help you streamline your purchasing and consolidate your supplier base.
G. A. Blanco and Sons, Inc. has many vendor relationships that go beyond our catalog. With that in mind, we have created this Supplier Links web page that will allow you to visit and browse the web pages of our very many suppliers. Contained in these pages, our vendors showcase their new products, existing products, links to volumes of information, product specifications, and much, much, more.
When your done viewing the suppliers web page, click the back button on your browser to view additional supplier web pages.