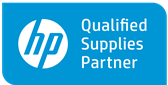 Tape Services
G. A. Blanco and Sons offers complete Tape Solution Services.

Data Eradication

Destroy any and all sensitive data without destroying the tape.

On Site Data Eradication

Destroy any sensitive data without having your tapes leave the premises.

Servo Track Data Eradication

Remove your sensitive data without damaging the servo tracks.

Tape Certification

Clean and certify used tapes so that they perform like new.

Tape copy

Copy tape to tape.

Label and initialize

Save time when your tapes are ready to go out of the box. G. A. Blanco has a lot of experience with labels and is very good at making sure your order is processed to your specification.

Tape erasure, degaussing, and destruction

Tape destruction is through a "waste to energy" process that is environmentally friendly.

Tape deployment – stock and ship inventory

Don't have room to store necessary inventory? G. A. Blanco will stock for you and ship quickly.

Buying used tapes

Profit, clean up your data center, and help the environment a sell your used tapes to G. A. Blanco and Sons.